Alejandra Atarés Portrays Women In Naturalistic Scenes
Alejandra Atarés, born in Zaragoza in 1987, is a former student of the University of Fine Arts in Barcelona. With her first exposition in 2009 she brought forth to a colourful set of pop art looking pieces. Fresh and beach like environments shade beautiful holy places. Bright colours, tons of plants, detailed flowers, leafs, and buds. Her distinguished oil artwork enhances the Japanese culture, nature and it's wonders and a very mystic vibe. There is something about the fact the she uses only the back of all of this girls, it might be related with a sense of freedom.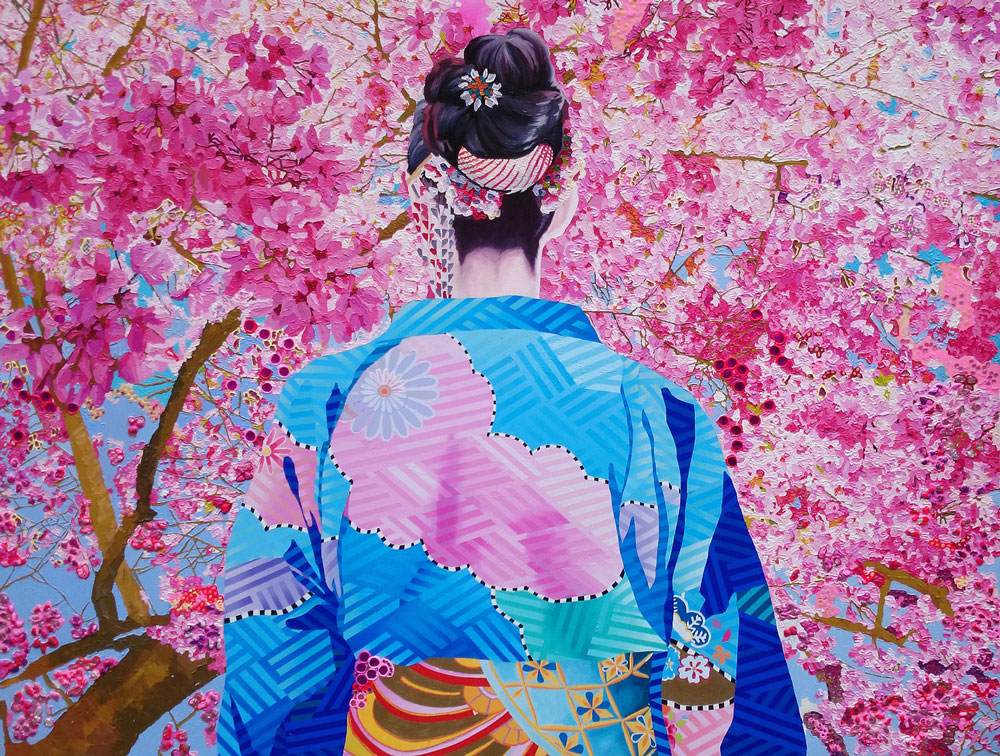 The model in the paintings is not looking directly to the viewer, for instance there is no intention to be known by the public. There is also a tropical and multi-cultural taste in all of Atarés paintings, the adventurous life seen in the artist' Instagram account give the spectator a clue of where this wonderful forest land look may come from. Each of the girls has its own personality and world.
It is hard to look away from the representation based on Katy Perry, with the usage of multiple pieces of candy, lollypops and other sweets and the unique palette of colours used in the well-known "California Girls" video. Alejandra is one of the few young artists to represent women in such way, the captivating mix of techniques and colours makes the eyes addicted. Most of her previous artwork is exhibited in her Instagram page, definitely a must see.
Art
by Figso
Alejandra Atarés, art, visual atelier 8, Barcelona, exposition, colourful, nature, plants, flowers, women, Japan, mystic vibe, paintings, freedom, girls, multi-cultural, Katy Perry, adventurous life, tropical, artworks, artist, California Girls, techniques
Comment