Jules Julien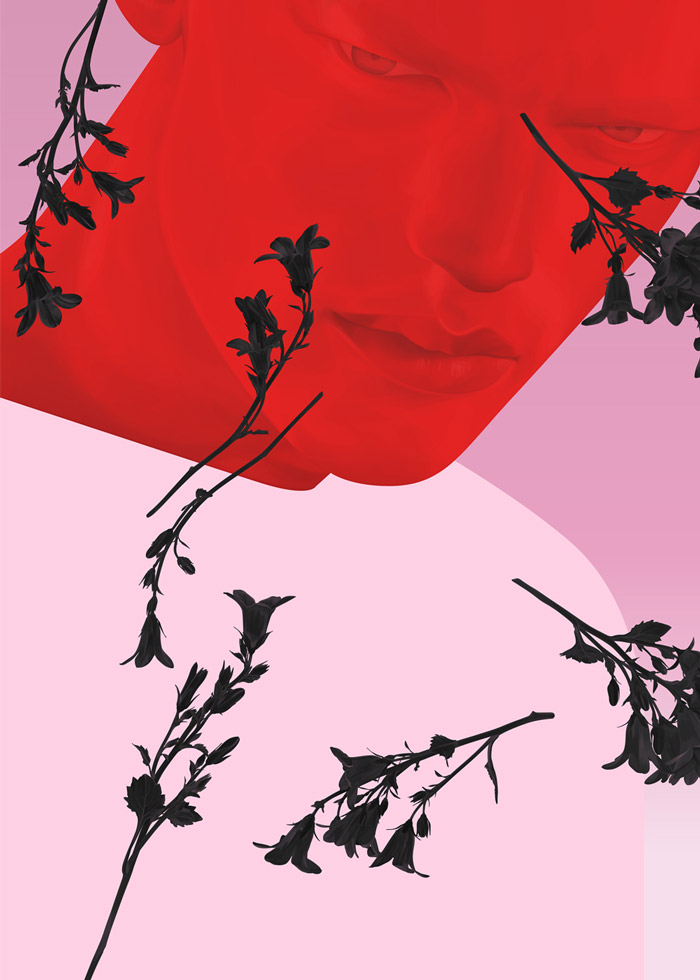 French artist Jules Julien is actually working in Amsterdam. He starts drawing skulls and monsters at an young age. From the beginning macabre designs his style evolves in minimal and bold concepts. For Julien his works have an personal and deep meaning for him, they almost take part of his body and thoughts. They are fruit of an introspective process, a vivid expression of his inner feelings and his life vision. He loves representing all the aspects of life, including also death. If we get a close view of his works we can notice how there is a fine fluctuation between imaginary and reality.
Julien finds inspiration in all people around him and their physical characteristics such as body, skin, face, etc. When he starts an exhibition the artist chooses a story to develop. Having in mind a theme and idea about what the collection will be, he is doing research upon it and collects collages. Once everything is ready he starts creating his paintings. Every time he focuses to show something new and attractive. For Julien is important also the aesthetic of the place his works are exhibited. Usually he selects with care a space with a spiritual feature. He collaborated closely with big name of the industry like Apple, Google, Nike, Cartier, Sony Playstation, etc.
Julien works has been exhibited worldwide in big cities such as New York, Paris, Tokyo, Berlin, etc.
All images, courtesy of photographer: Jules Julien
Art
by Visual Atelier 8
Jules Julien, art, visual atelier 8, french, designer, Amsterdam, studio, graphic, sensitivity, concept, google, diesel, nike, Sony Playstation, artist, artwork, The New York Times Magazine, exhibition
Comment