Laurie Greasley Gets Inspiration From Sci-Fi Movies
Laurie Greasley was born in England in 1985. Since he was a child, he cultivated a taste for science fiction, then learned to inspire his illustrations with elements typical of the Sci-Fi genre, pop culture and the aesthetics of comics books, all inserted in a cyber punk environment. He studied at the University School of Creative Arts in Kent until 2006, when he finished his degree in Illustration. He lived in Japan for five years, at that time he worked teaching English and art classes.
Currently, he lives in Glasgow, Scotland. Since 2014 he works as an independent illustrator. With his illustrations for film studios he was able to achieve notoriety with his work, until he got to exhibit in galleries in Europe and the United States. Like at Hero Complex Gallery in Los Angeles, California, for example. On the gallery page you can buy some printed plates with illustrations by Laurie Greasley. Highlights his drawings for the official signage of Dead Pool. His interpretations of the mythology of Star Wars. He works on the art concepts of the independent film "Prospect". The distributor Gunpowder & Sky bought the film's worldwide rights to start distributing it from 2018.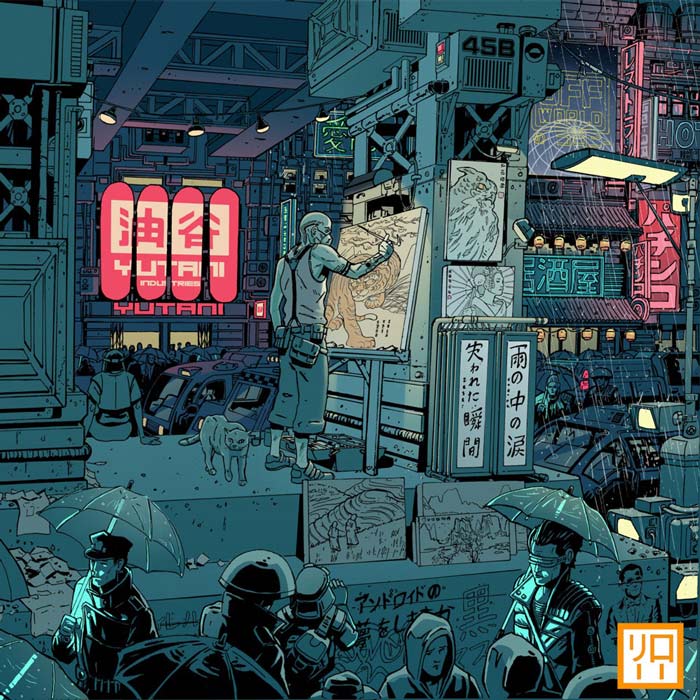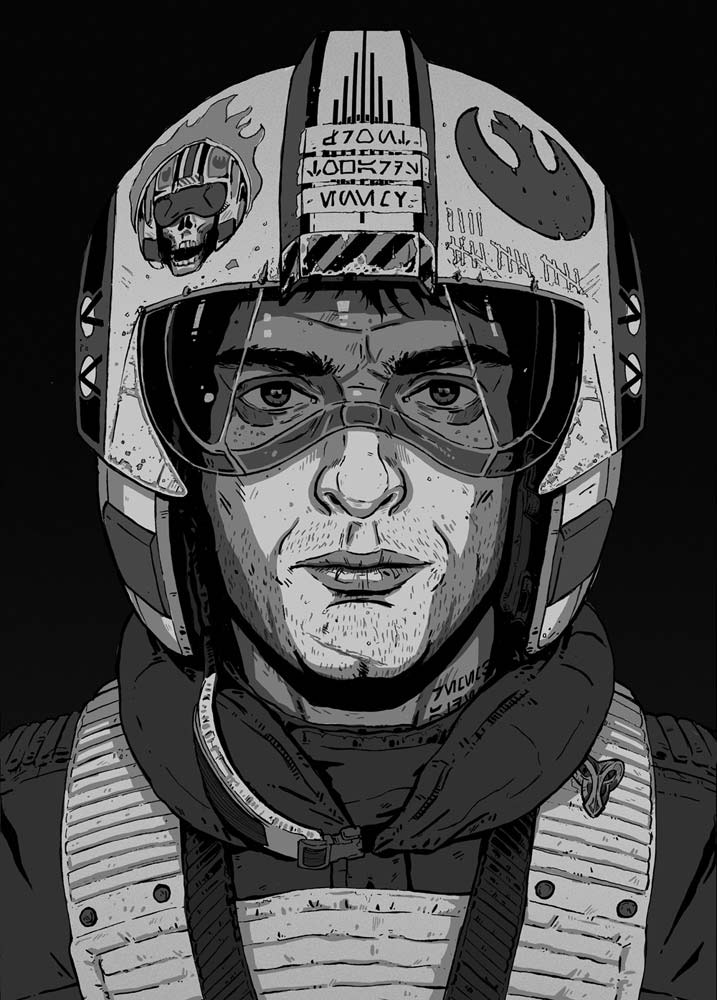 All images: Laurie Greasley
Art
by Visual Atelier 8
Laurie Greasley, Illustration, visual atelier 8, art, Freelance, freelance illustrator, artist, artworks, paintings, futuristic, concept, contemporary life, robot, Glasgow, Scotland, storyboarder, minimal, album, blade runner 2049, Mettalica, cover, music
Comment