Polygonatic Brings You In A Science Fiction World
If you are passionate about sci-fi and post-apocalyptic art the Abel Chan Arce aka Polygonatic is the right artist to surprise you. Born in Philippines, the artist developed his creative skills focusing on digital art. He is working in more artistic fields and he can defined as a concept artist and motion & graphic designer. What is interesting about his works is the combination of a variety of techniques and creative experiments.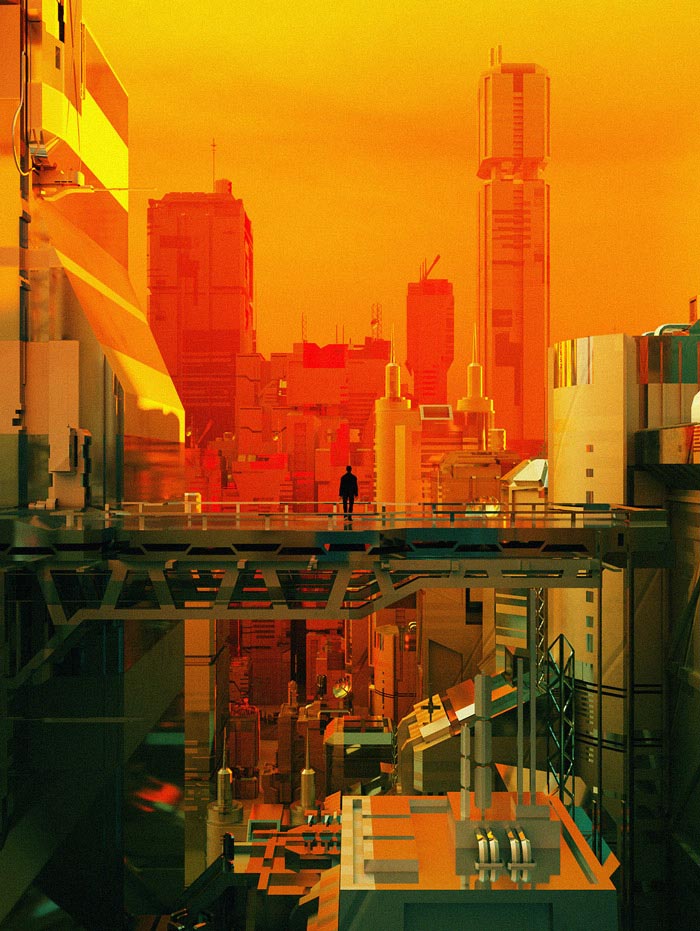 In almost all the images you can notice that the main character is a solitary man. The protagonist is situated in an post-apocalyptic city or in a science fiction environment. Polygonatic enjoys playing with a range of bright colors, which gives also a futurist imprint to the image.
Art
by Visual Atelier 8
polygonatic, futuristic, art, visual atelier 8, 3D artist, graphic designer, designer, design, future, concept, contemporary, experiment, Philippines, industry, process, minimal, avantgarde, beauty
Comment