Annodami by Alessandro Trincone‬
Alessandro Trincone is an Italian designer, born on the outskirts of Naples. He graduated from the most prestigious design schools in his country of origin, until he obtained a scholarship at the Osaka Bunka Fashion College in Japan. That's where he finishes defining his creative identity. Also, with his work he managed to define his concept of "Without Gender". In collections he uses gause, silk and tulle among others.
These are fabrics that, a priori, are identified as a product for women. Alessandro uses them for his masculine designs. "ANNODAMI" is his first collection. With it he won the contest "Vfiles Runway 7" (New York, 2016). Trincone tells that the collection speaks of his "personal experience with oppression and personal fulfilment". He refers to his formative years, while he grew up outside of Naples. The prejudices of the social environment caused that he developed, through its creative expression, a mechanism of self-defense.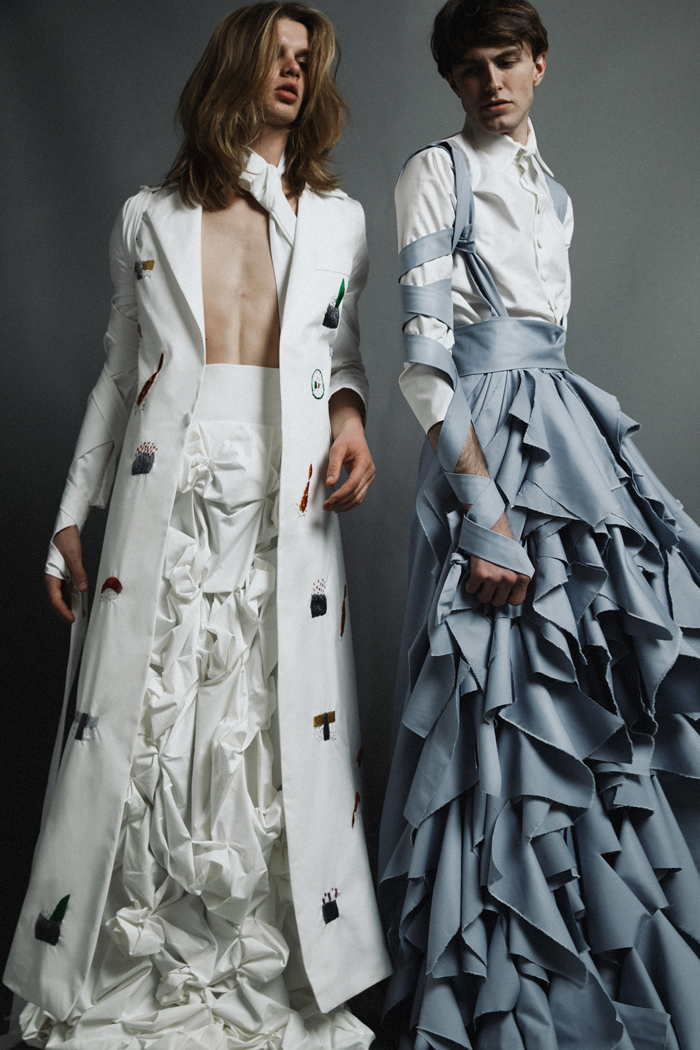 He defines it this way: "Loving yourself is the only protection against evil. I think we can only face fear with a crystalline reflection of our inner being". "ANNODAMI" caught the attention of United States musician Young Thug. The trap artist used a Trincone creation for the cover of his album "No, my name is Jeffery".
All images: Alessandro Trincone‬