Ethereal Adornments by Maiko Takeda
Maiko Takeda creates ethereal ornaments for the body, which seeks to transcend the user's expectations. She influences on the environment and its physical expressions such as wind, lights and their shadows, or gravity. Gather all these elements to achieve that the public was a state of bewilderment. The pieces are made up of transparent, tip-shaped plastic elements, acrylic sections and silver details. Takeda performs a painting process on the tips achieving the result is a gradient of colors, affirmed by the parts made of acrylic. In turn, these supports are linked together by silver rings.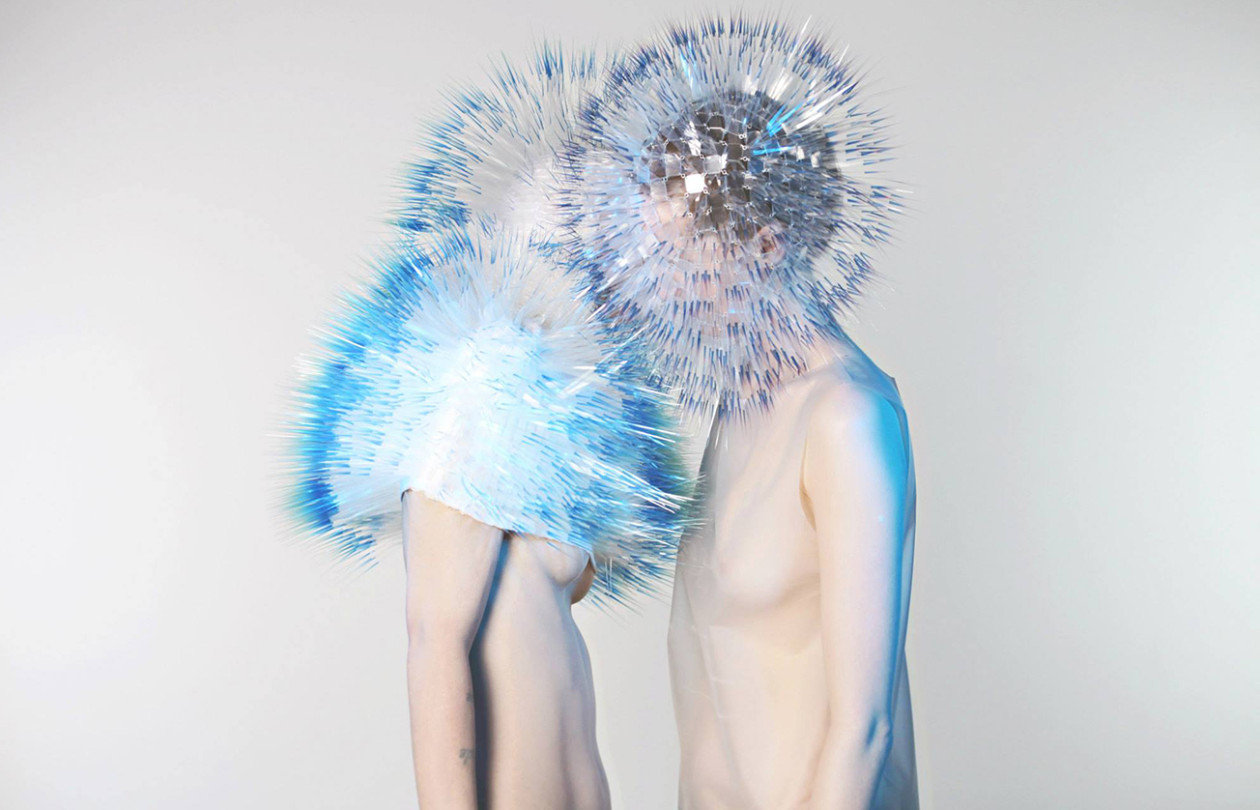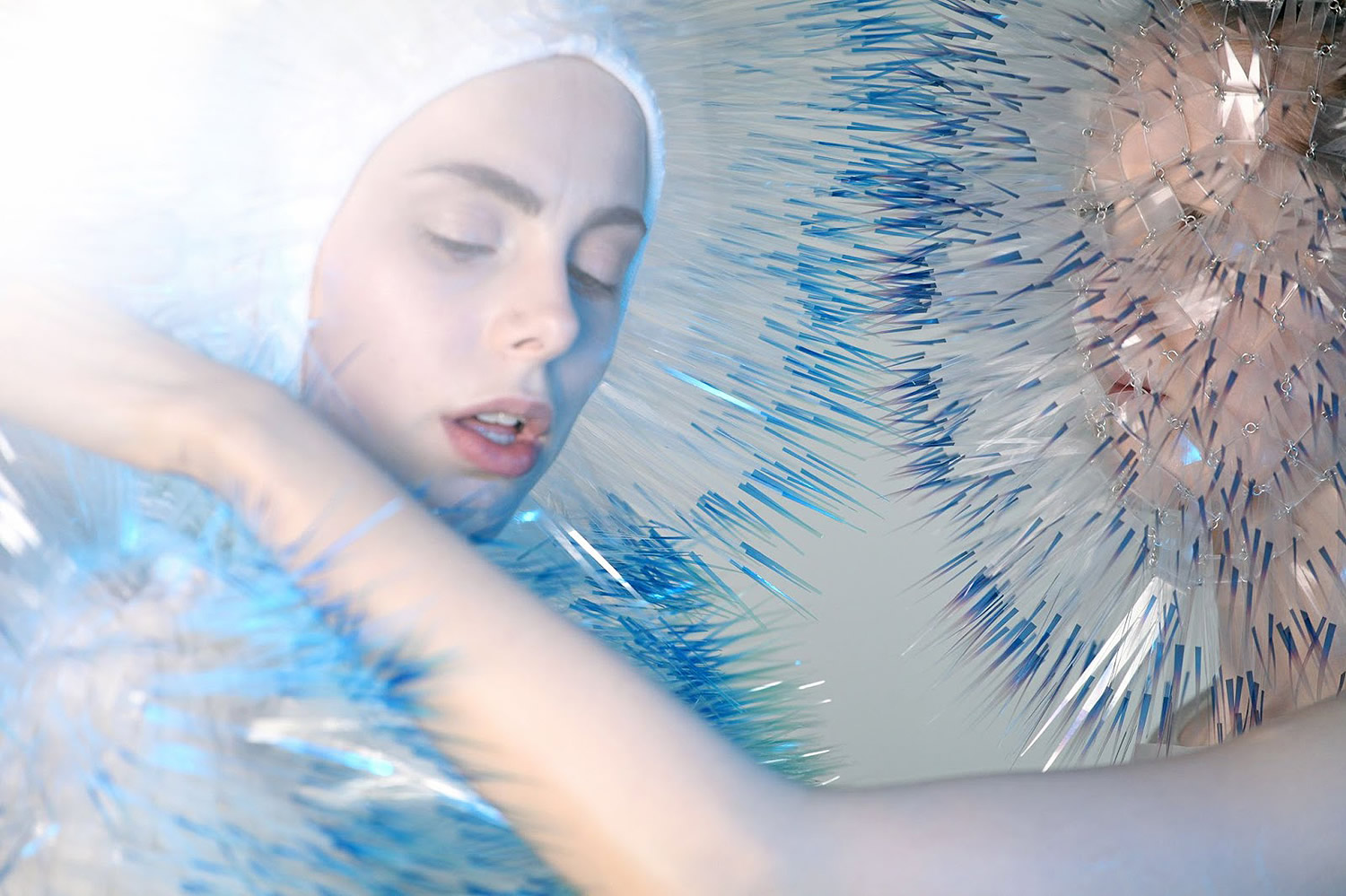 Takeda wants people who use their creations to feel that they are wrapped in stories laden with subtleties and surrealism. Takeda explains that elements and accessories such as "the overboots, generally made with resistant materials such as leather or felt", and before that, Takeda's intention is that his pieces "provoke ethereal and magical experiences", to transcend the purpose of decorating to make the pieces an element that allows an experience in the user. Maiko Takeda is born in Tokyo. Study at the Central Saint Martins College of Art and Design in London. And he worked with big names in the industry like Issey Miyake, Stephen Jones, Erickson Beamo and Philip Treacy.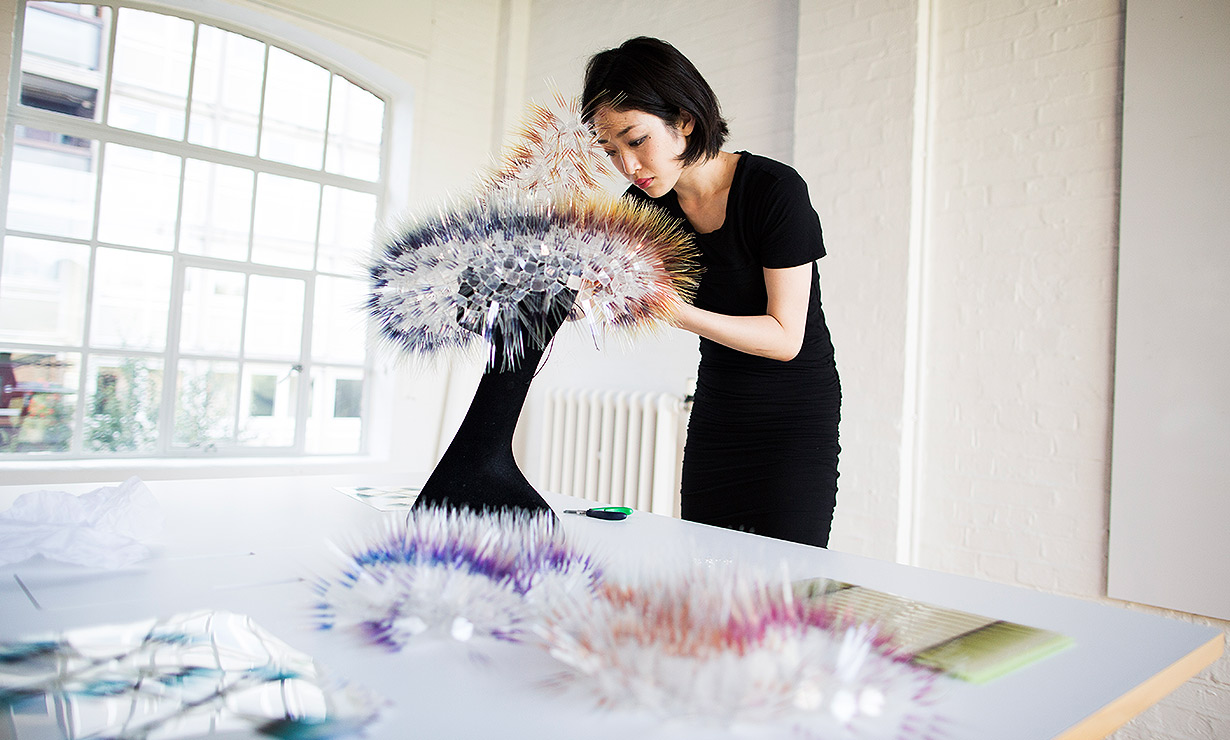 Designers
by Visual Atelier 8
Maiko Takeda, design, designer, milliner, jewelry, Tokyo, Central Saint Martins, art, fineart, bjork, ring, fashion, style
Comment