Neuro Creates A Zero-Waste System With Collection SOLVENTUS 2019
Neuro Studio is a Fashion House and Creative Agency based in New York led by Clement Balavoine and Janis Sne. Clement Balavoine created Neuro Studio in 2014 after he noticed the wasteful systems in the industry of fashion and lack of optimization in the usage of resources. The studio also works in the world of fashion, video games, advertising, etc.
SOLVENTUS 2019 by Neuro is a line entirely conceptualised as digital 3D models which enable us to see the fine details of the garment while allowing the studio to follow a high sustainability business model wherein the garment is made only after the buyer orders it. The innovative collection is not only made from recycled fabrics, but also eradicates the process of overproduction and inventory.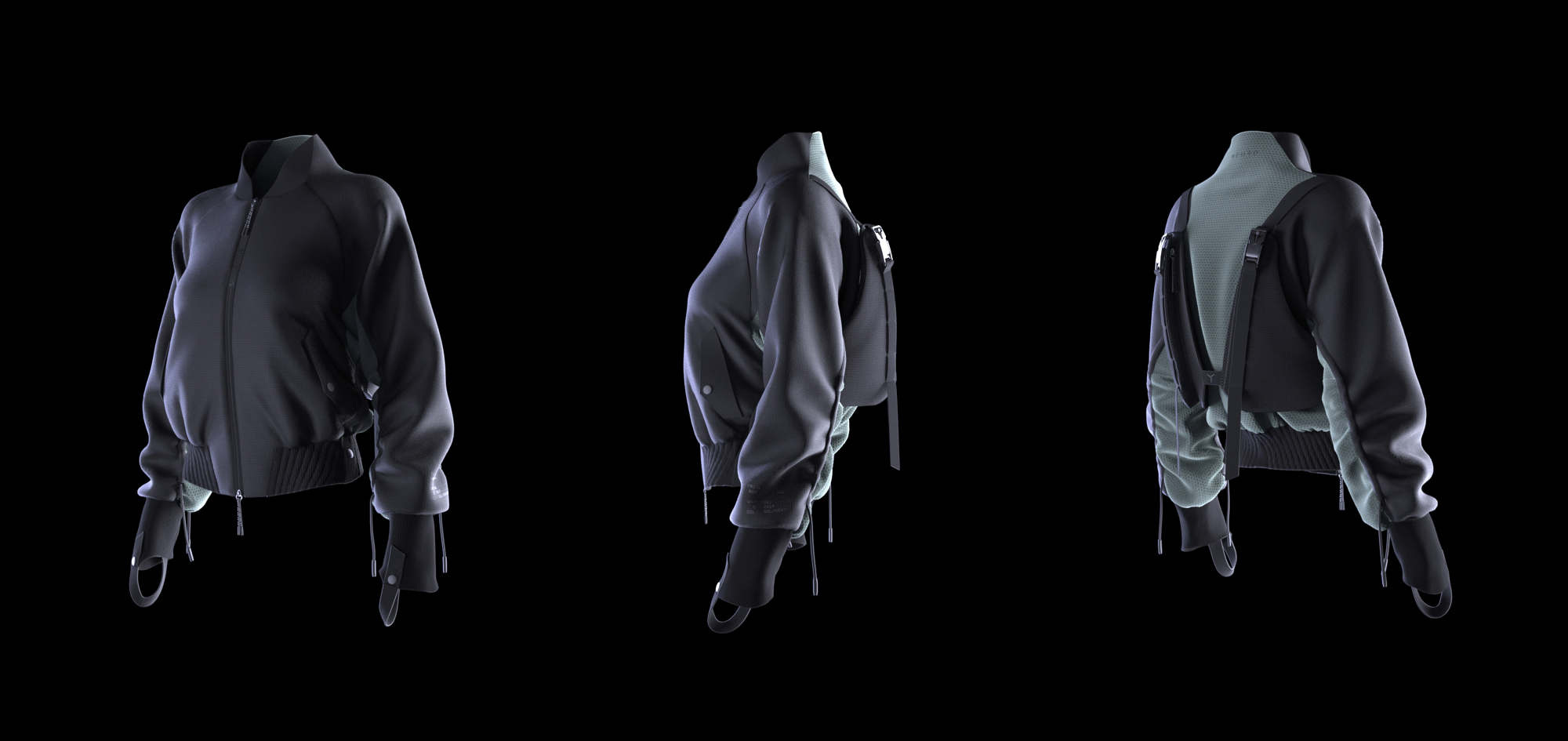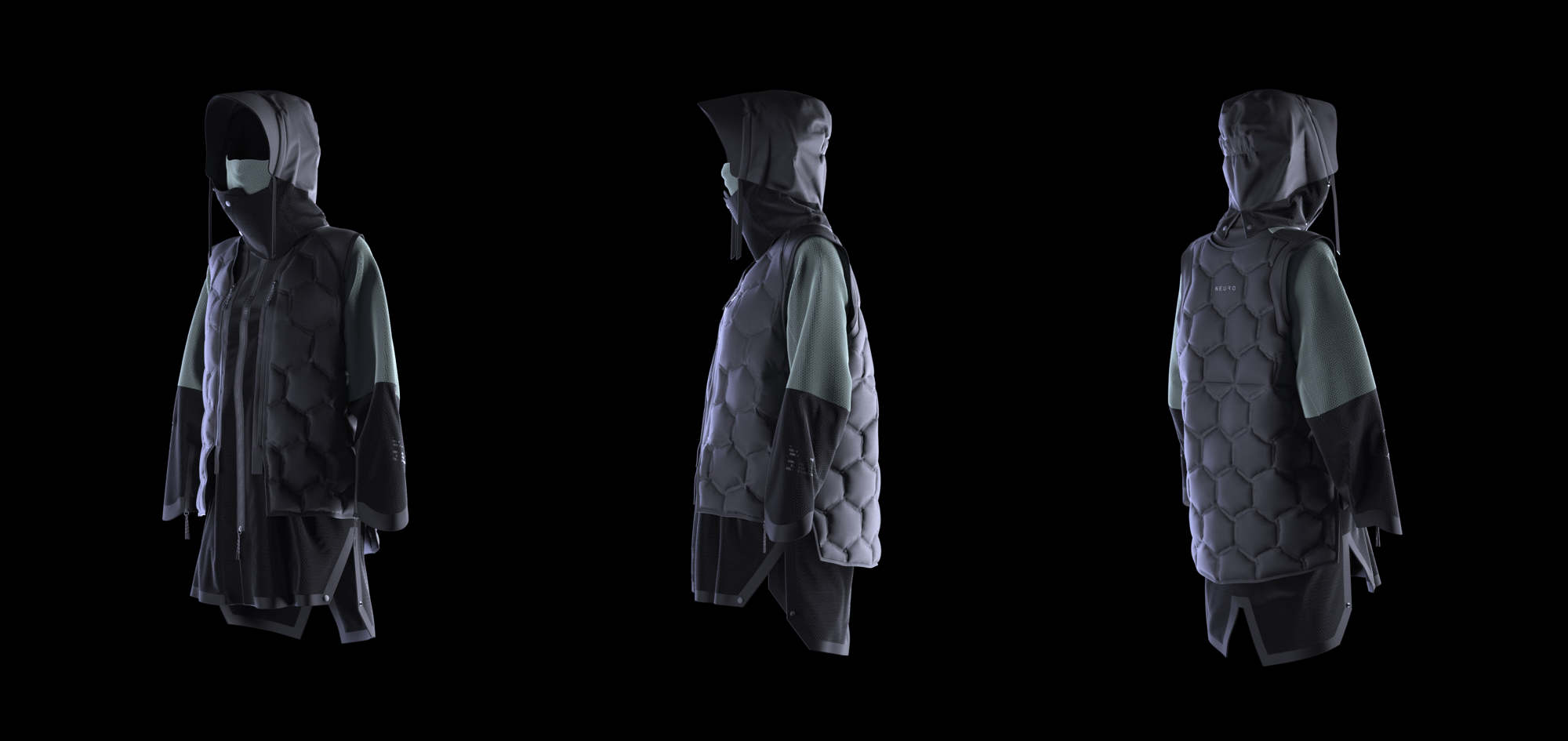 The collection comprises of fitted tights, trousers, tops, gloves, vests, anoraks (hooded jackets) and all terrain footwear, strategically streamlined to support dynamic physical activity and maintenance of body temperature. The jet-black garments with accents of neo-mint enhance the sleek but comfortable athleisure silhouettes. Constructed from breathable and insulating knitwear fabric, the garments are inspired by a futuristic story of "activist engineers who have claimed a desolated solar farm as their sanctuary far away from the polluted city they've abandoned".
The active performance-wear line features the options of special fabrics such as anti-pollution, anti- UVs or water resistant for their clients. Each piece is made to fit the client with the help of Digital Tailoring. Each client can virtually try on their desired garment with the help of augmented reality on the Neuro studio website. The revolutionary system of having a realistic 3-dimensional catalogue which is created from heat maps and motion of real models. The 3D files of digital garments made in the prototyping process are used to market and produce the garment, to ensure transparency in process and digital sustainability.